Hey everyone! Sorry for not posting in a few weeks!
Ever since I first saw them, I have wanted them. The only thing is, is that they were super expensive for just bow! (Like $6.00 for ONE! I'm a cheapskate and don't want to spend the much money on just one bow. >.>)
I looked and looked.... and looked some more and STILL couldn't find any...
I found some on Aliexpress! FINALLY! JESUS! x.x (Shop link will be down on the bottom!)
They are $4.50 a pair. (THAT'S RIGHT LADIES AND GENTLEMEN! A PAIR!)
However, they do have sales so that you can save a few cents here and there. As of right now, they are $4.05 a pair. So I mean.... Not a whole lot but still enough, if you are a penny pincher like myself. :P
Anyway, I paid March 9th and they shipped them off on March 10th.
They arrived today, March 18th! I was really surprised at how fast they were. Super duper happy with shipping!
(Btw, the shipping is free! ;D WOOT!)
My package was in a box. (As shown below.)
Then I opened it, of course.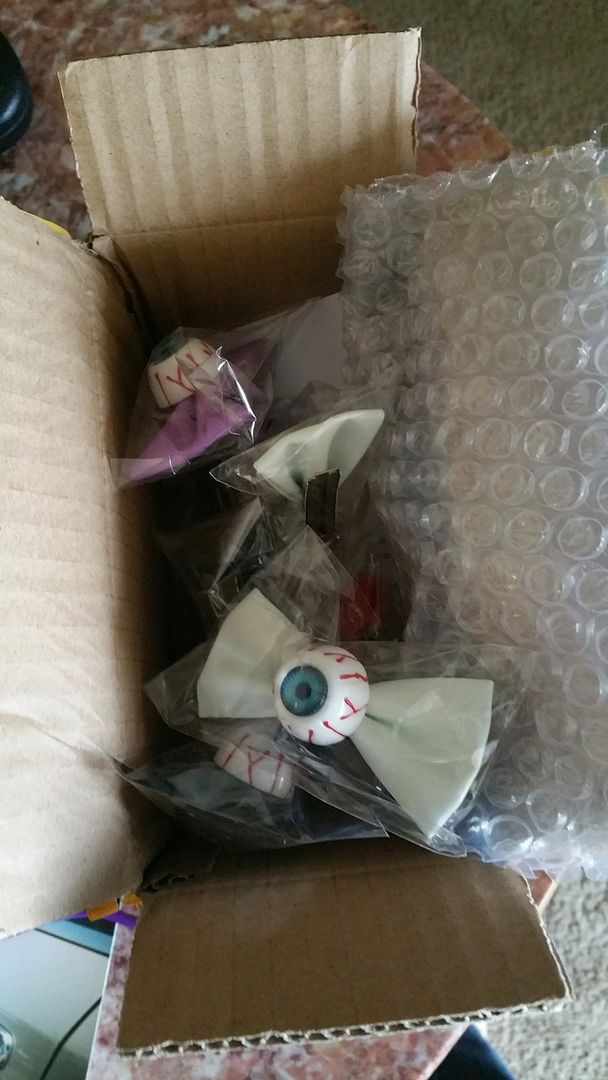 AND MORE! (Plus a little extra something!) :D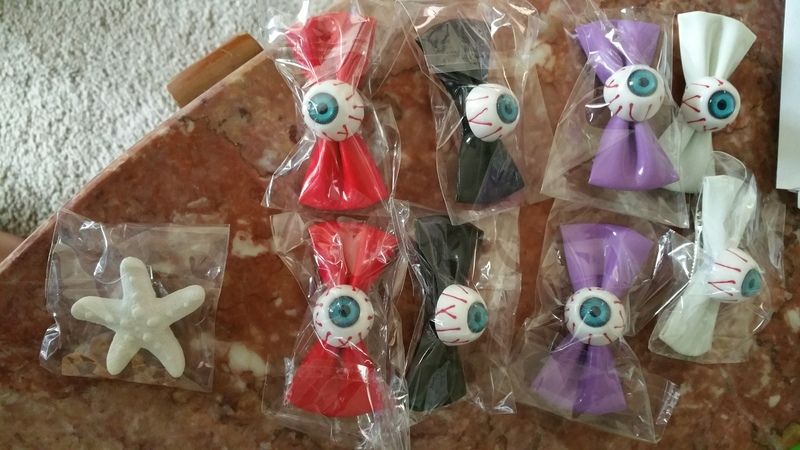 Close up of the little starfish extra hair clip I got.
I was very surpised to see the little starfish clip inside. It's such a nice, sweet thing! And I will love and wear it to the beach!
I thought it was nice because I live really close to the beach and if I want to look like a mermaid... STARFISH CLIP! :D Yay! hehe (Ok... I think I'm done squeeling over this. >.<... Maybe. >.>)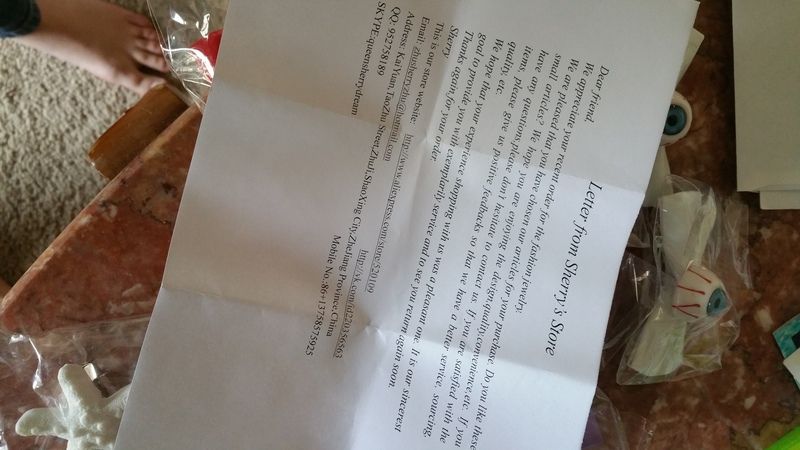 They also sent me their store not. Sorry the pictures wonky :(
Lastly! A picture with me wearing one in my hair! :D
They are super nice! Not flimsy or anything! The hair clips are metal and strong and easy to put in your hair.
So, all in all. 10/10! Super happy with everything! :D